EquiCentral /Track Livery
West Barn Livery is a professional, friendly yard who's primary focus is the horse's wellbeing and a friendly atmosphere. Each horse is treated as an individual when feeding, rugging and planning a routine to create calm, healthy and happy horses.
EquiCentral / Track Livery
Applications now open for spaces on our Track / EquiCentral segment of the yard.
Based in Northamptonshire we are a hybrid yard, offering a more natural alternative to the traditional stabled livery and Track/EquiCentral Livery all in one place, allowing us to cater appropriately for different types of horses.
We are looking for one or two mare(s) or gelding(s) to join the existing small herd on a part or full livery basis.
The Track/EquiCentral system comprises:
• A large open barn used for feeding, shelter, grooming etc...
• A single loose box for use when required
• A hard and soft outdoor surfaced area the horses' have free access to
• Ability to have a completely mud free area for winter
• A grass track system with enrichment areas and forage feeding stations
• Ad lib meadow grass hay fed all year around
• Controlled grass making the track system ideal for Laminitic, Cushings, EMS, arthritic horses.
• Barefoot only – we can help with transitions
• Small mixed herd, mares and geldings of mixed ages
• Regular visits from two Equine Podiatrists.
• Toilet and kitchen facilities
• Direct off-road hacking
• CCTV for security and horse safety
• Trainer on-site, visiting trainers welcome
• Clinics and Livery Obstacle days
Please complete the application form below to apply for a space or more details.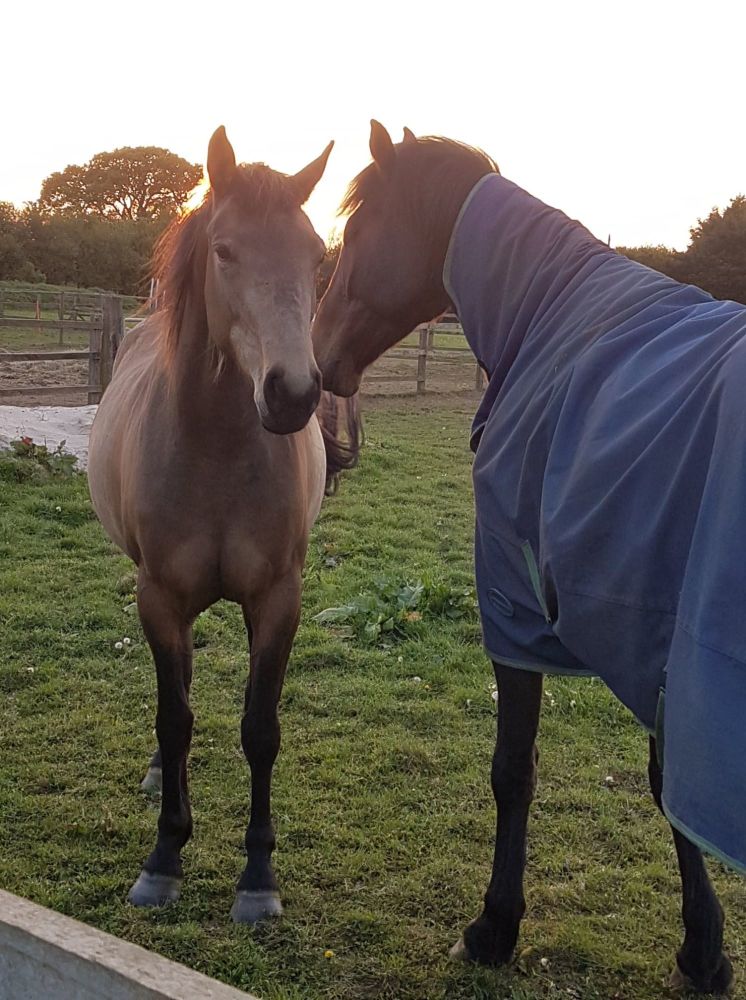 West Barn offers a range of flexible livery services, providing high quality care for your horse.
All packages are personalised to suit the owner's and horse's needs.
We offer full livery, part livery and assisted livery with ad hoc services available when additional help is required.
We provide care for a variety of horses including: Ridden horses, non-ridden horses, rehabilitation cases, retired horses, youngsters, laminitic/metabolic issues, competition horses, happy hackers. All are welcome and catered for individually.
The yard is located just outside the village of Nobottle in Northamptonshire.