Livery
West Barn Livery is a professional, friendly yard who's primary focus is the horse's wellbeing and a friendly atmosphere. Each horse is treated as an individual when feeding, rugging and planning a routine to create calm, healthy and happy horses.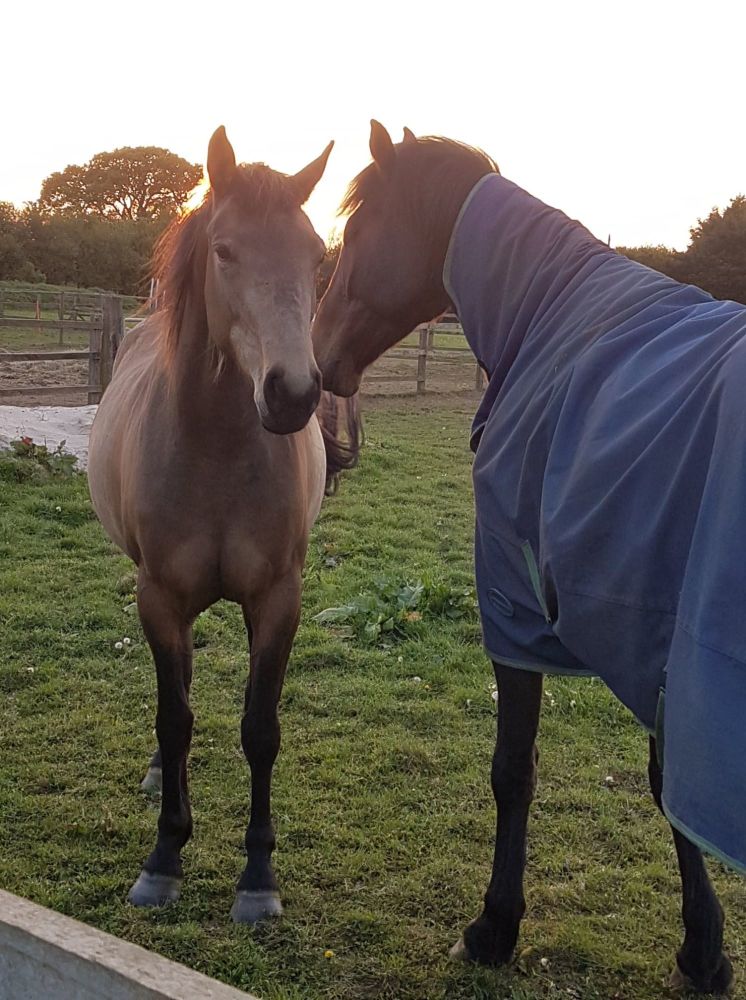 West Barn offers a range of flexible livery services, providing high quality care for your horse.
All packages are personalised to suit the owner's and horse's needs.
We offer full livery, part livery and assisted livery with ad hoc services available when additional help is required.
We provide care for a variety of horses including: Ridden horses, non-ridden horses, rehabilitation cases, retired horses, youngsters, laminitic/metabolic issues, competition horses, happy hackers. All are welcome and catered for individually. Barefoot friendly and all herd horses must be barefoot behind. Individual turnout available upon request.
The yard is located just outside the village of Nobottle in Northamptonshire.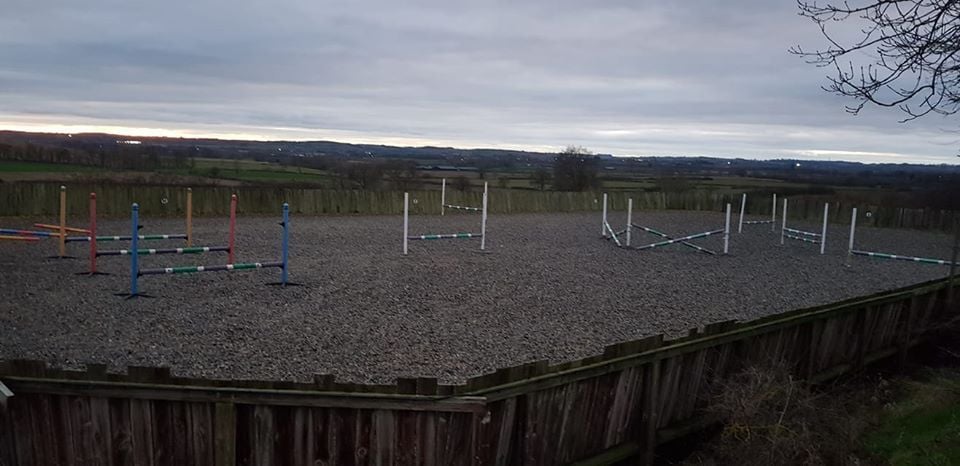 The facilities include:
Floodlit 26x46m ourdoor arena with mirrors
Lunge pen
Grass schooling field
Horse walker (indoor)
Off-road hacking straight off the yard, as well as road hacking
Well ventilated brick built outdoor stabling and internal barn stabling
All-year turnout
Track system for horses requiring less grass intake - substituted with forage
Wash Box
Solarium
High quality forage and feed
Training and schooling available
Regular training clinics
Horsebox parking
Secure tack room
Toilet and kitchen